Instagram updates May 2020 by Estelle Keeber
What an incredible month it has been over on Instagram! Updates galore.
Mark Zuckerberg has openly stated that the huge increase in new updates has been accelerated by the covid 19 pandemic. More and more people are online, businesses are struggling, and Instagram want to help!
So let's get to the good stuff…
What exactly has been happening when it comes to Instagram updates for May?
Small Business Sticker
Want to get your business seen by big brands like @rekordaligusa (who have the most amazing cider, just saying #NotAnAd)⁠
The small business sticker is perfect. Not only will it give the account your mentioning a shout out to your followers but it also allows the account you have tagged to see what you have shared via a direct notification.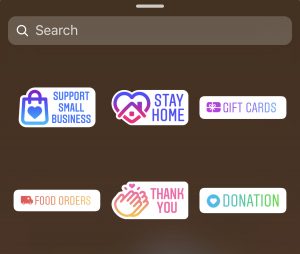 Not only that but by using the small business sticker instead of the mentions sticker your followers also get to see a sneak peek of what the account is all about in the 3 images below the name.⁠⁠
When people tap the sticker to find out more this also registers with Instagram notifying them that there is engagement on the post… everyone is a winner!⁠
⁠Why not encourage your clients to shout out to you… maybe reviewing a product or service… give them a small incentive to really get their interest!⁠
⁠Mention me in a story today and let me know what you love most about my account to be in with a chance of winning a cheeky little Insta prize! Go go go!⁠
Have you started using the small business shout out sticker yet? ⁠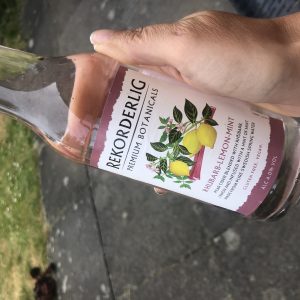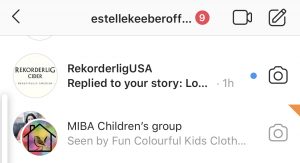 Shops
Shops for Instagram!⁠
⁠Now as many of you will know you have been able to sell using Instagram for a while with the option to add product tags…. BUT with the latest update the whole sales process will be done whilst your still in the instagram app.⁠
⁠Mark Zukerberg described the new feature as "a way to help businesses suffering in the wake of Covid19," when he spoke via a Facebook live session last week.⁠
⁠Almost 1 million businesses have already signed up!⁠  You can check out the step by step guide by swiping across.⁠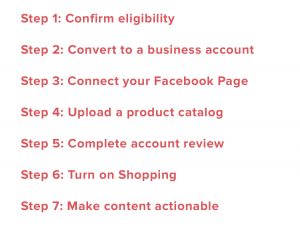 The feature had been in the pipeline for at least half a year. Product manager George Lee said, "obviously given the current situation, we have accelerated  a lot of our efforts.⁠"
⁠Although the steps are simple a lot of people are having issues with the set up. One source telling me that Instagram declined their shop facility due to the fact there were personal posts on the business account.⁠
⁠Are you using the shop feature?⁠
Have you faced any problems? ⁠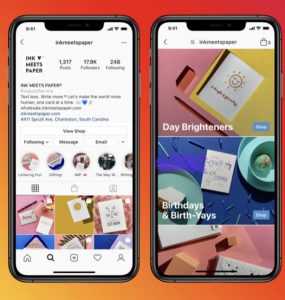 Sharing Instagram live to IGTV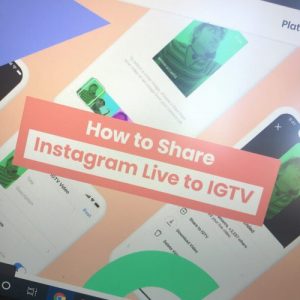 Want to repurpose content and still provide amazing value to your followers? Your going to love this next update!⁠
Last week Instagram rolled out the option to share your Instagram live to your IGTV… something you hadn't been able to do directly before.⁠
⁠So what does this mean for you?⁠
⁠Well, it means that you can create at least 2 bits of content from 1 lot of work.⁠
⁠Go live and share your tips, tricks, knowledge and know how… once the live is finished you then select the option to share to IGTV where you will then be able to add in your title and description.⁠
⁠Previously you would need to save your live and then reupload from your camera roll.⁠
The beauty of this is that you can then save your lives on the platform… wheras Instagram lives would only stay visible for 24 hours.⁠
So not only will it save you time in sharing content (you can also then share the video to other platforms) it will also start to create a library of content for your followers to enjoy!⁠
Do you go live on instagram?⁠  If not what is holding you back?⁠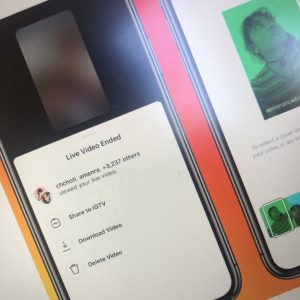 Reply to DM direct from Desktop
Did you know you can now respond to your Instagram DM directly from your desktop?⁠
⁠For me its a game changer. I can type much faster on my keyboard than I can on my phone so great for saving time!⁠
The only downfall is the fact that you cant reshare the stories you are mentioned in, you have to do this from your mobile device.⁠
⁠But either way another great update from Instagram⁠!⁠
Do you think you will try the desktop replies or stick to using your device?⁠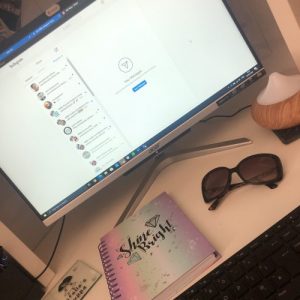 Trim Tool in Stories
Do you remember a few months ago when i told you all that Instagram would be launching more TikTok style editing tools inside Instagram stories…Well look whats happened!⁠
⁠The trim option is now available inside your Instagram stories. Simply tap the 3 lines with dots (there must be a better word for them?! ) the icon just before the pen option. ⁠
This then gives you the choice to trim your video directly in the app… just like TikTok. ⁠
⁠There are so many other amazing things to come from Instagram and I cannot wait to share them with you all.⁠
⁠Lots of the skills we use to create instagram stories can be transfered over on Tiktok… have you created an account yet or will you be stick with the Gram?⁠
Partnerships and collaborations
Are you transparent when it comes to what you are sharing on instagram?⁠
⁠Over the last few weeks instagram have really upped their game when it comes to partnerships, collaborations and transparency.⁠
As much as Instagram encourage you to collaborate and work in partnership with other brands they also want to make sure you are making your followers aware.⁠
After the huge breach earlier on in the year, the guidelines for content are now much clearer. ⁠
Instagram have stated… Using a new "Paid partnership with" tag in organic content posts and Instagram Stories, creators and businesses will now be able to quickly disclose their partnerships easier than ever before, maintaining authenticity across the board.⁠
⁠When the partners use this tag, they will both have access to Insights to track exactly how their branded content posts and stories are performing. Creators will continue to see metrics in their Instagram Insights, and business partners will see shared reach and engagement (likes and comments) metrics in their Facebook Page Insights.⁠
⁠⁠Are you an influencer or creator that already uses this feature?⁠
⁠Are you a brand that would like to get involved with influencer marketing?⁠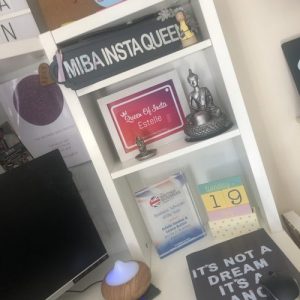 So there you have it… some of the latest Instagram updates for this month. Don't forget you can join our FREE private FB community The Instagram Gang for daily insta tips and inspo…or why not go follow me @estellekeeberofficial
Until next time,
Stay safe….
Estelle aka Insta Queen x
⁠
⁠