Back to Basics for an Online Presence by Danielle Holmes of Black Nova Designs
Welcome to our newest blog thanks to our collaboration with MIBA we thought it might be useful to share some of our website top tips and unravel some of the geek terms that you may often see.
As a quick intro, I am Danielle and co-own and run @Black Nova Designs, we are a website design and hosting company.
We offer the full I.T. solution to your everyday business and personal needs in a succinct and friendly manner, combining service with affordability, we are a growing team and have a team that has doubled in size over the past few years.
Professional affordable and fully insured Web hosting and Award-Winning Website Design, Hacked Website repairs and recovery, Qualified Wi-Fi Installation Services, Backup Solutions, PC Builds, laptop and pc repairs.
So that's enough about us, we wanted to share with you today some of terms you will need to understand the online world.
So, you've started a business, its going well and you are ready for a website. The industry is flooded with options – many great and some not so great.
This blog is hopefully going to unravel a few terms that you will need to understand before committing.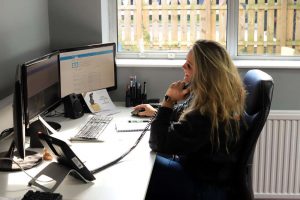 What is a Domain Name?
Domain name is the address of your website that people type in the browser's URL bar to visit your website.
In other words, if your website was a house, then your domain name will be its address.
What is Web Hosting?
Web hosting is the place where all the files of your website live. It is like the home of your website where it lives.
A good way to think about this is if the domain name was the address of your house, then web hosting is the actual house that address points to. All websites on the internet, need web hosting.
How Domain Names and Web Hosting are Related?
Domain names and web hosting are two different services. However, they work together to make websites possible.
Basically, a domain name system is like a massive address book that is constantly updated. Behind each domain name, there is an address of the web hosting service storing the website's files.
Without domain names, it will not be possible for people to find your website and without web hosting you cannot build a website.
Website design is another additional service to the above - you can design your own website with a domain and hosting OR a designer can design a site for you - but keep in mind
A Domain
Website Hosting
Website Design
Are 3 separate services but are often sold together.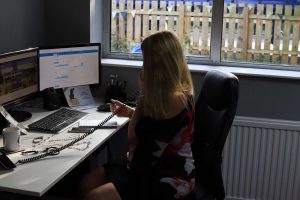 Do I really need web hosting? 
The quick and easy answer to this question is yes if you have a website.
If you've gone to the effort of building an awesome website for your business, chances are you'll want everyone to see your stunning creation, and so for it to go live and be visible, you need web hosting.
Web hosting is simply a service that allows you to post a website to the internet so users can see it.  It's a bit like finding your site a home, where others can visit freely, and where it will be stored securely.
Website hosting companies are everywhere, we are one of them, but there are many options. Choosing a hosting company can be a difficult task as cheaper does not always mean great, but expensive does not mean the best – it is not a regulated industry therefore finding a good host can be confusing.
Here are 7 simple lessons about professional web hosting, to help you make the right decision when it comes to picking a web hosting company, and a cost-effective plan that not only suits your business needs, but one your wallet will appreciate too.
Keep in mind WordPress for example is free software, anything you pay towards a WordPress site is hosting, subscriptions or ongoing support.
Reliability
It goes without saying you as the business owner want your website to be visible and accessible around the clock.  Therefore, it's important when considering who you choose to host your website that their percentage of up-time (uninterrupted service) is high.
Professional web-hosting companies offer a much higher rate of up-time i.e. 99%, and this is what puts them streets ahead of their free and low-cost competitors.
Customer Service
In the event of any technical or other problem related to your website, having the reassurance that your issue will be resolved efficiently and without fuss or detrimental impact to your business is critical.
You must ensure that any issues can be rectified asap, a good hosting company should mean you benefit from immediate technical support, through means of live chat, email and UK based telephone assistance.  (UK based is important for us but if you are global there is a benefit of using a hosting company that is based within your specific country)
Check if the hosting company has 24/7 support, check how you can contact them and if they get back to people quickly
Control of Data & Content
When it comes to data, rest assured that with most professional web hosting company, data backup and restoration features are provided as part of a hosting package. However, if back-ups are your responsibility you need to be aware of that from the start.
Keep in mind, if you pay a hosting company, you need to be s named contact for the hosting account, your website should be registered in your name, same as your domain name. Do not let someone register this on your behalf, Black Nova and a number of other reputable hosting companies will register the hosting and domain in your name – meaning if you ever wished to leave one particular service you can without using a third party contact eg your designer to move things.
If your website designer is your host, then all this blog still applies – check what you get and what is in your name, and most importantly who owns the rights to the site and hosting once published.
Domain & Email
Professional web hosting will usually provide you with at least one domain name, allowing you, the business owner to build your brand from the get-go.  With a private domain name your website can create personalized emails, making it easier to introduce to your online business, or for a more feature rich email experience Microsoft 365 Emails are incredibly powerful for the price.
Space
Professional web hosting allows users access to more storage space and dynamic bandwidth that is adjustable for growth in traffic in real time.  When choosing a hosting company, it is important to check the capacity of the package and the associated costs.
For example, here at Black Nova we provide optimised WordPress hosting with different storage and bandwidth levels, and for larger sites we also manage VPS and dedicated server hosting packages.
In the main, most small business websites will fit perfectly within our Business Starter package, this allows 15gb of storage which is £84 per year (https://www.blacknovadesigns.co.uk/web-hosting/)
It is also worth noting that some website builders restrict you to only using their hosting and their platform.  They therefore can restrict views per month, server size and other capabilities at any time, including the fact you are stuck with their prices.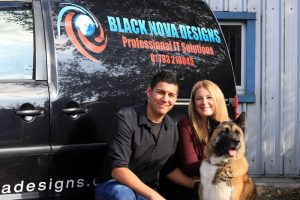 SEO
Interestingly, all the benefits of professional web hosting such as performance load speed, reliable up time, and secure connections with SSL certificates, are all believed to be factors that search engines are looking for when grading a website.
Although many free or budget web hosting providers promise to deliver SEO services, few provide the same level of progress up the search engine rankings as many businesses would demand.
The amount of third-party integration that some websites may require is not easy or even possible on free or budget web hosting services.
When making your decision, reading reviews can be helpful, or you may want to ask for recommendations from trusted sources in your network, as they are more likely to offer you a balanced view, having had first-hand experience of using professional web hosting.
Lastly, once you have hosting and a fab website you need to keep in mind the below:
These days everyone knows that having a website designed with your audience's needs in mind is crucial.
However, people often think their work is done once their site is designed, built and live on the web.
They simply sit back and wait for traffic, sales leads and conversions to pile in.
But very often this doesn't happen.
Why? The reason for this is simple.
You can spend lots of money, time and effort building a website that stands out, but it's likely to all go to waste if you do not take the second, perhaps even more crucial step: Marketing, promoting, monitoring and evaluating its success.
So, if you do nothing else today - make sure you tell someone about your website!
Here at Black Nova Designs Ltd we offer free website hosting transfers, our hosting offers increased web traffic, optimised images, and impressive load speed to name only a few of the benefits.
If you are in a dilemma about your web hosting and would like to discover what options are available to you whatever the size of your business, contact Black Nova Designs Ltd and we can answer your questions free of charge.