MIBA Retreat 2020 by Estelle Keeber
Can you believe we hosted not one but two incredible retreats this year?
For anyone that hasn't even heard of the MIBA retreat…read on!
Our retreats are an opportunity for women from all over the world to come together to mastermind with incredible experts in all areas of business for 2 nights and 3 days.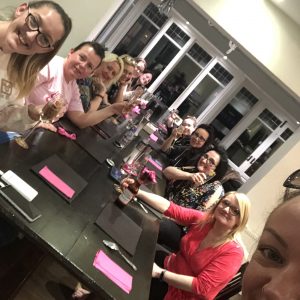 Our retreats are not just focused on growing your business though. As busy women in business ourselves we know running a successful business is more than just having a business plan. Its about knowing your skills, learning what works for you and how to take those dreams and make them a reality…we also know that if we don't practice a bit of self care and development the business side will fail regardless!
And so our retreats cover everything you need to take your life and your business to the next level surrounded by incredible women with the same vision. Not only that but you get to do it all in the most incredible surroundings.
The Grange in Donisthorpe is set in acres of land and hosts its own cinema room, games room and huge hot tub as well as room to sleep 26 people!
With the COVID19 outbreak we were on edge until the last minute as to whether or not we went ahead. We thought long and hard and followed the government guidelines at the time and were so happy we did continue and we got to meet some incredible women. Unfortunately, some of our speakers and my sister and co-founder Leona couldn't make it due to the knock-on effects but that still did not stop us. Jen Parker owner of Fuzzy Flamingo came to us via video link to deliver her training on the power of sharing your story. Jen has published several books and is well known for her publishing knowledge and expertise. Leona also came live from Spain to inspire our attendees, talking about how to take those ideas and make them a reality, everyone came away super motivated and ready to smash their business goals.
Along with our live online trainings we also had inhouse experts Denise Martinez Rossini who delivered two powerful talks on money mindset and the power of crystals, Michelle Chambers who showed us how to plan our goals for the next year in her vision board workshop and the incredible Tania Taylor (Award winning hypnotherapist) teaching us about relaxation and meditation… two things I know we could all benefit from right about now!
And of course, there was me… teaching our attendees all about the power of Instagram and how each one of them can use the platform to grow their business. From stories and scheduling to hashtags and content…we covered it all. For me it's always great to work with people in the flesh on a personal 1:1 basis to work through any problems they have in real time. Shout out to all the ladies who have been sharing stories daily since we left… I'm proud of you!!
So as you can see the 3 days we have at the retreat are rammed with opportunities to grow yourself and your business. But all work and no play is no fun right?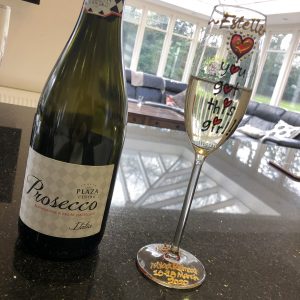 Aswell as the trainings and presentations we also love to have some down time. Our attendees have full use of the amazing outdoor hot tub which fits 12 people and use of the cinema room with fully reclining cinema style seats. This year we went for The Break Up on the big screen… can't beat a bit of Vince Vaughan right?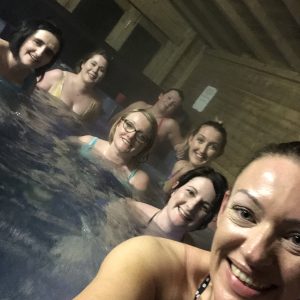 We also had the amazing MIBA glam squad, Natalie Boland MUA and Zoo Hairdressing make over each attendee ready for a mini branding shoot. The images captured the ladies as they relaxed and enjoyed the gorgeous surroundings. Another bonus take away for our amazing women in business.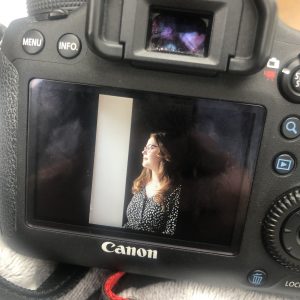 All food and drink is included and we were happy to welcome back the fantatsic So Catering to keep us all fed! This year we went for a menu of Homemade Tomato soup, Beef Brisket and Pasta for the vegetarians and a vegan Chocolate Brownie to finish. The guys in the team never cease to amaze me with the amazing quality of the food and this year was certainly no different.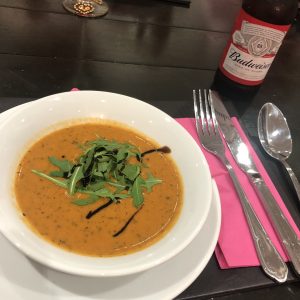 The highlight for me must be getting everyone doing a tiktok at the end of the retreat! What a giggle!
So… there you have it… a full run down of this years retreat. We are so excited to have announced dates for next year which are selling fast… less than 2 remain so if your interested now is the time to book - book here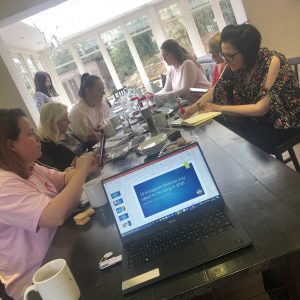 Massive thanks to everyone who made the retreat possible. To all of the amazing attendees, thank you for pushing yourselves, for stepping out of your comfort zones and for getting up close and personal in our team building exercise!
Until next time…
MIBA Insta Queen…aka Estelle x