MIBA MONEY CARD
---
HAVE YOU HEARD ABOUT THE AMAZING MAGIC MIBA MONEY CARD?

WELL IT'S NOW HERE!
MIBA have teamed up with multi award winning My VIP Card to bring you the #MIBACARD which will save you a ton of money for both your business and your family!
We are giving it to you for the bargain price of £15 (£10 for MIBA VIP's)
With over 2,500 deals nationally including up to 45% off cinema trips, discounted gift vouchers for well known coffee chains and supermarkets, cashback for shopping with thousands of retailers AND if you can offer a discount to other MIB's and My VIP Card holders you also get free advertising for your business (usually £25)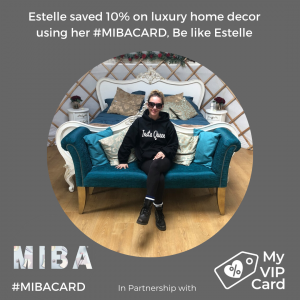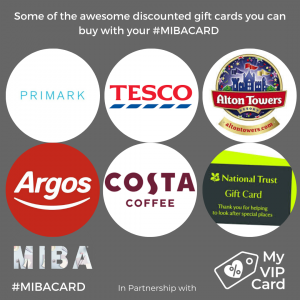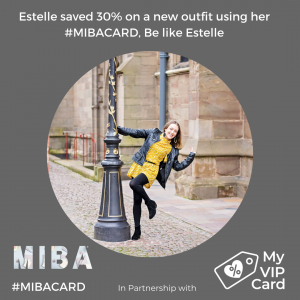 My VIP Card was set up by Maddy Alexander-Grout in December 2017 after she suffered with post natal psychosis after the birth of her son, she wanted to repay the community by setting up a scheme that helps people to support small and local businesses, My VIP Card are growing UK wide and want you to get involved as part of MIBA. There may not be many deals in your local area yet but this will change once you all start joining! It means you advertise your brand to any MIB who has the MIBA card but, also to My VIP Card's current card holders, which hopefully means more customers for you!
You will get a fully optimised web profile on the My VIP Card website and a location pin on their app, plus a whole host of member discounts just available to businesses!
Why join through MIBA and not direct? It will cost you so much less going through us, usually you have to buy a card to get the discounts and pay to advertise separately but we have negotiated this amazing deal for you!
If you want a physical MIBA card this is available to buy at an optional extra of £7.
Once you have bought your card we will send you details of how to add your free business advertising!